Millions of homeowners have discovered the ease-of-use and time saving advantages of zero turn mowers. They are as easy and intuitive to drive as a shopping cart. And fun too.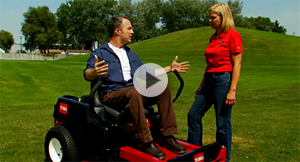 A great way to learn to drive a Toro zero turn mower is by shifting the Smart Speed® Control System to Trim & Tow. It's a slower speed range that allows for precision maneuvering when trimming or pulling attachments.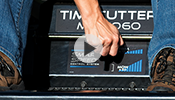 Shift to Mow & Go for a higher speed range to help finish cutting large, open areas quickly or to drive from one end of your yard to the other.