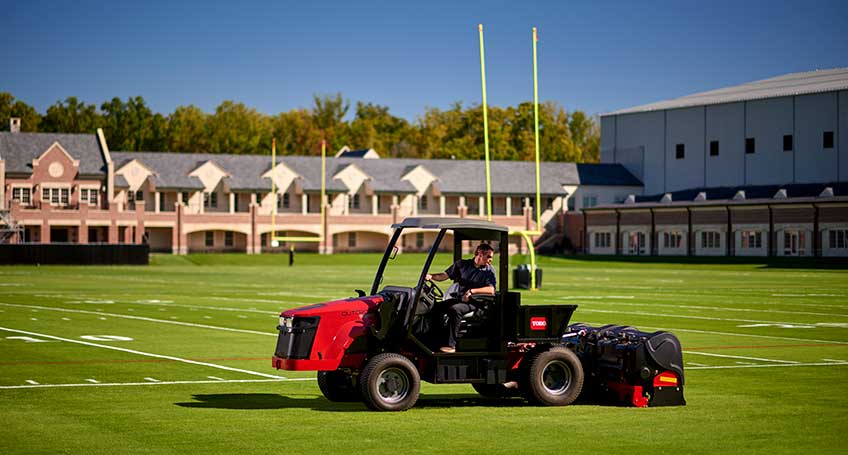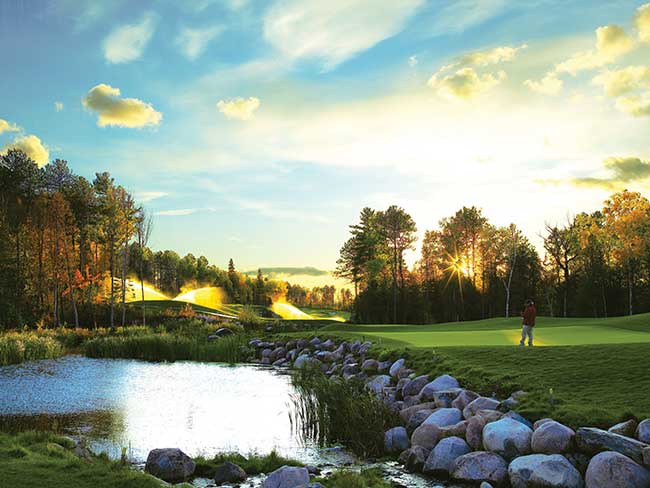 Throughout our history, we have thrived on innovation. This constant focus has fueled creative solutions to improve productivity, increase efficiency, and help customers better care for their outdoor environments.
This includes products powered by propane, hybrid, advanced battery, and electronic fuel injection systems – along with LED technology, GPS-supported solutions, and agronomic mapping to manage resources and other inputs more precisely.
In addition to developing many industry-leading irrigation solutions that help apply water more efficiently to turf, landscapes and agricultural crops, we were honored to be recognized by the U.S. Environmental Protection Agency with the 2018 WaterSense® Excellence Award for efforts in outdoor water efficiency education and outreach. This was the fourth consecutive year that we have received a prestigious WaterSense award.
Toro's Center for Technology, Research & Innovation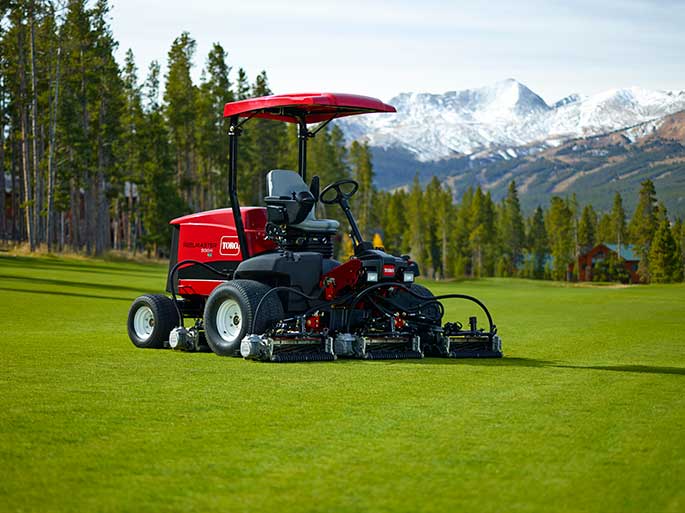 Have you ever wondered what new technologies Toro is working on for the future? Are you curious about where we get our inspiration for new products and features? You may be surprised to find out we have a team dedicated to supporting and facilitating research and development, and we're always evolving right along with our customers and markets.
Today, that team is known as Toro's Center for Technology, Research & Innovation. The name is new, but our commitment to development goes back to The Toro Company's beginnings in 1914. That's why this story about the future wouldn't be complete without a look back at our past.
True to Our Roots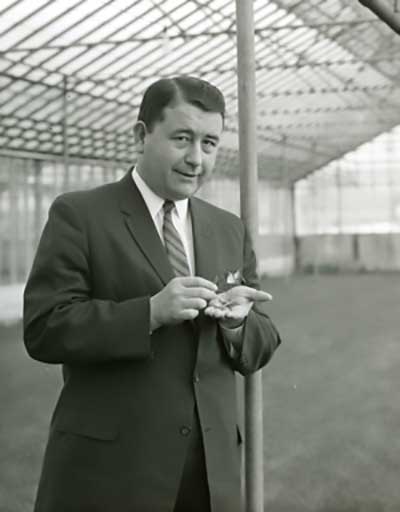 Finding better ways to solve customers' challenges has always been part of the fabric of Toro's culture. An important chapter in that legacy started in 1952, when turf industry legend James R. Watson, Ph.D., joined The Toro Company as director of agronomy.
Around that time, Dr. Watson began leading a team of researchers in conducting studies on a variety of grasses and soils to ensure best management practices in fertilization and water usage, as well as approaches for controlling unwanted grasses, disease and pests. (Fun fact: The area where these studies took place was once the only research center of its kind in the world. It's now known as the "Dr. James R. Watson Research and Development Proving Grounds" and it is still being used today at The Toro Company's world headquarters in Bloomington, Minn.)
During his 46 years at The Toro Company, Dr. Watson was a pioneer in turf and water management research, and used the results of his studies to educate Toro employees and the industry at large. Dr. Watson was more than an agronomist, he was a customer advocate — and golf courses, parks and sports facilities around the world frequently sought his advice whenever they faced difficult turf challenges.
Expanding Our Focus
Building on Dr. Watson's groundbreaking research, an advanced engineering group emerged within Toro's Commercial Business in the 1980s. Over time, this team expanded to include both residential and commercial equipment, as well as irrigation, evolving into the Center for Advanced Turf Technology in the late 1990s.
Since then, The Toro Company's product offering has grown substantially — and our research and development efforts have evolved to match. Although turf science and agronomy are still very much a part of our work, we have broadened our efforts to include other non-turf areas that impact our customers. Today, the Center is a resource for every Toro business, from underground and construction to snow and ice management to micro-irrigation for agriculture.
What is The Center, and What Do They Do?
You can learn a lot about the Center for Technology, Research & Innovation simply by looking at the name. Each keyword captures an aspect of their work at Toro:
Center: The Center plays a central role at The Toro Company, working on behalf of all markets and customers. Research and development isn't a separate department in a separate location; it's done in collaboration. This eliminates duplication of efforts, as multiple divisions often need the same kinds of core technology "building blocks."
Technology: The Center supports each division by investigating new technologies — which could be anything from alternative fuels to wireless communications. Sometimes this is purely exploratory, without a set goal other than learning from customers about their challenges and identifying opportunities to apply technology. At other times, a specific division has a stated objective and the Center helps to answer questions or compare alternatives before work begins on a new product development project.
Research: This is all about delivering tangible data, whether it's substantiating the cost of ownership of an existing product or answering preliminary questions before developing a new one. Most of this research applies directly to the markets and customers served by the various business units of The Toro Company, but the Center also partners with universities and industry organizations to support fundamental scientific research that benefits our customers' industries overall.
Innovation: The Center serves as a collaborative advocate and resource, promoting innovation throughout The Toro Company. We recognize that the word "innovation" means different things for different organizations. At Toro, it means generating ideas that are both novel and useful — not one or the other — and applying those ideas in ways that are valued by our customers. We're not interested in inventing for the sake of invention; we're committed to solving problems and making life easier for the people we serve. And that extends to our approach to sustainability as well. Our goal is to use technology in ways that not only help conserve our natural resources but are also cost-efficient for our customers — ultimately delivering both environmental and operational sustainability.
Toro's Center for Technology, Research & Innovation team is passionately focused on solving customer problems — from the challenge of finding, training, and retaining qualified labor, to dealing with the demands of "doing more with less," the team focuses on problems rather than products. It all comes down to understanding the challenges you face and delivering real solutions.