Efficiency
The Power You Need
Powered by a 18.5 kW (24.8 hp) Kubota diesel engine which provides plenty of power to climb hills, even while operating groomers and rear roller brushes, yet it uses less fuel than other full-size 4-wheel drive fairway mowers.
Productivity
Three Wheel Design
The highly manoeuvrable 3-wheel design maximises productivity during end-of-row turn around. Smooth, turf-friendly tyres significantly decrease potential for turf tear, particularly in tight turns.
Cutting Units and Accessories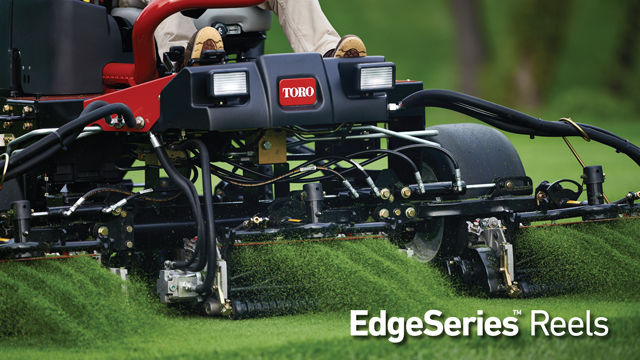 Outstanding Quality of Cut
Dual Precision Adjustment (DPA) cutting units featuring Toro's new EdgeSeries™ Reels combine to deliver a consistent, high quality cut and superior after-cut appearance, while reducing maintenance through improved reel edge retention.
Flex Bottom Grass Baskets
Simplicity
Common Operator Platform
The Reelmaster 3555-D and 3575-D utilise a common platform with other popular Toro mowers, which reduces operator training time and increases productivity.