The following examples show how to design in-store promotional materials to communicate the brand correctly.
In-store displays and posters should use the DIN Next font, per the approved print font guidelines. Location of the Toro shield should be either the upper left, upper centered or bottom right corner, with the proper spacing on all sides. The shield can be used alone, or with the 'Count on it' tagline.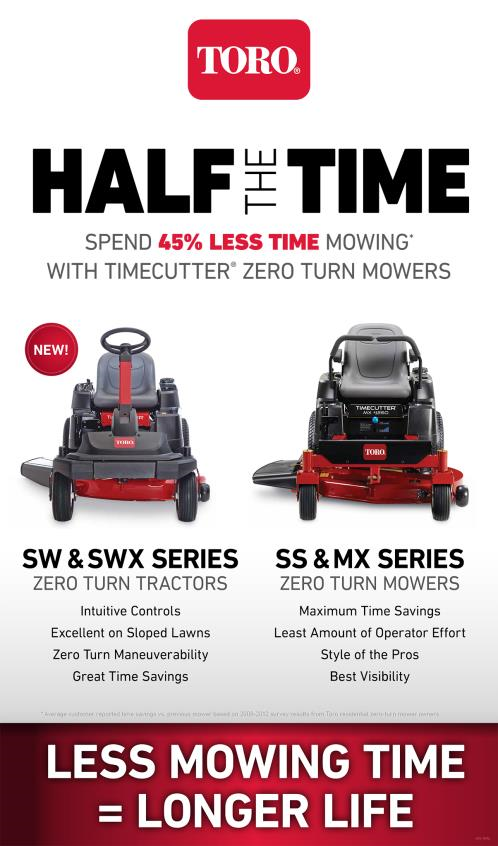 Hangtags
Hangtags on products follow the standard print guidelines, including use of the DIN Next font.