Compare Toro's Full-line of TimeCutter® Zero Turn Mowers
SERIES
TimeCutter® SS
TimeCutter® SW / SWX
TimeCutter® MX
TimeCutter® HD
MODELS
74710 74711 74726 74731
74780 74788 74784 74790
74795 74797
74750 74766 74760 74775
74776 74768 74771 74777
75201 75202
75211 75212 75213
ENGINES
Toro® 452cc
22.5 hp Toro V-Twin 708cc
24.5 hp Toro V-Twin 708cc
Toro® 452cc
24.5 hp Toro V-Twin 708cc
Toro® 452cc
22.5 hp Toro V-Twin 708cc
24.5 hp Toro V-Twin 708cc
23 hp Kawasaki® V-Twin 726cc
Toro® 452cc
24.5 hp Toro V-Twin 708cc
DECK WIDTHS
32", 42", 50"
32", 42", 50"
32", 34", 42", 50", 60"
32", 42", 50"
MOWING DECKS
13 ga. Steel Stamped
12 ga. Steel Stamped
13 ga. Steel Stamped
12 ga. Steel Stamped
10 ga. Steel Fabricated
10 ga. Steel Fabricated
10 ga. Steel Fabricated - Grade 50 High Strength
SEATS
18" Extra-Tall
18" Premium
18" Extra-Tall
18" Premium
18" Extra-Tall
18" Premium
18" Premium Thickly Padded
SEAT SUSPENSIONS
N/A
N/A
Spring Under Seat
MyRIDE® Suspension System
Spring Under Seat
MyRIDE® Suspension System
PRICE
Starting at

$2,599

(USD)
Starting at

$3,199

(USD)
Starting at

$3,499

(USD)
Starting at

$5,199

(USD)
TIMECUTTER® : FEATURES
HIGH-CAPACITY FUEL TANK
A 3 gallon fuel tank lets you mow longer, while the sight gauge provides a quick view of the fuel level. The large gas cap makes fill-ups easy.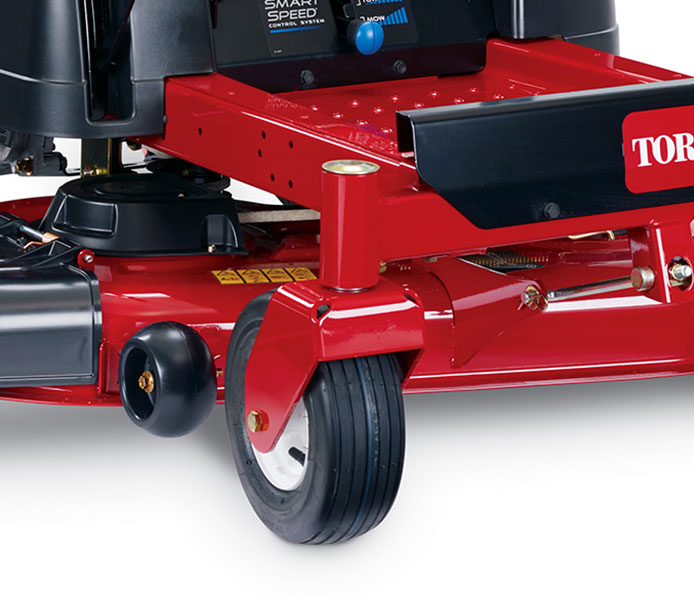 HEAVY-DUTY CONSTRUCTION
Features thick, 10-gauge steel frames, solid front axles, heavy-duty engine guards and large caster forks for added durability.
PROFESSIONAL QUALITY OF CUT
Toro is counted on to maintain premier grounds such as professional football fields, speedway infields and the best golf courses in the world.
NEARLY MAINTENANCE-FREE
Deck washout ports come standard to minimize cleaning. Automotive-style sealed deck spindle bearings eliminate the risk of over- or under-greasing.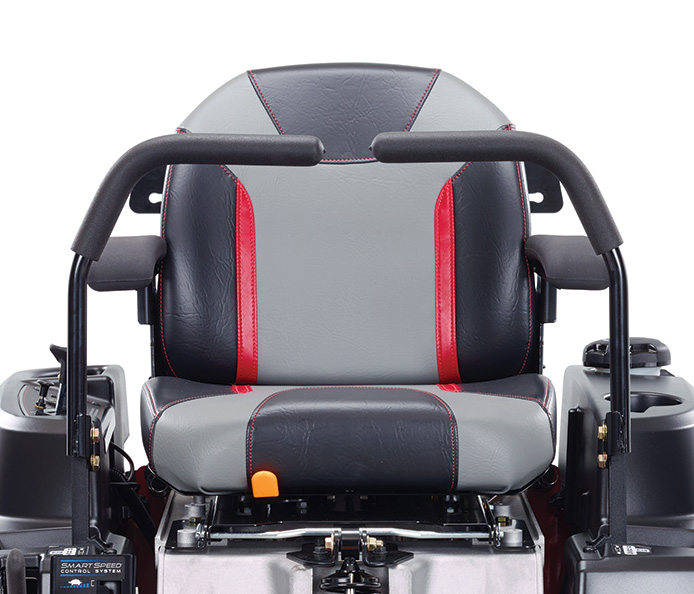 PREMIUM SEATS
18" extra-tall or 18" thickly padded, premium seats provide ample back support for a smooth, comfortable ride.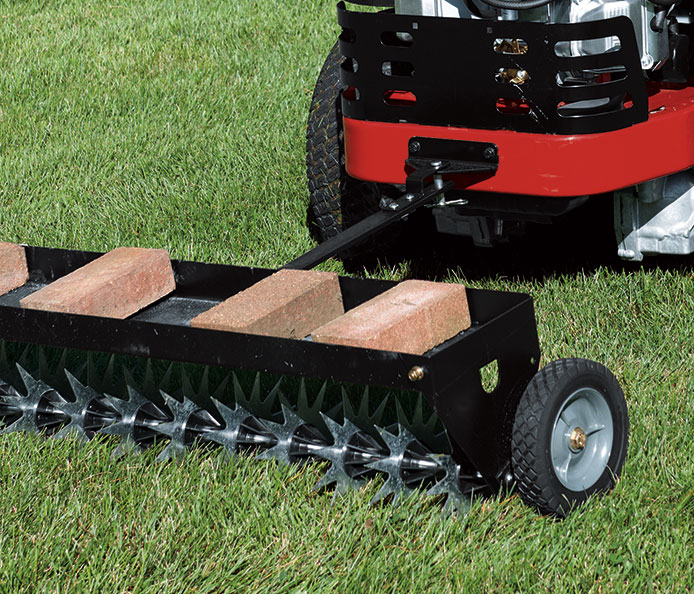 VERSATILITY IS STANDARD
Each TimeCutter comes standard with a hitch for pulling a variety of Brinly-Hardy® attachments, providing added versatility.
BUILD YOUR OWN Z
Design your Z by choosing the steering, platform, deck, engine, seat, and many more custom options and accessories. Delivered to your home, set up, and ready to go. Only from Toro.
Build yours now!