Powerful Productivity
Reliable Tier 4 Final Powertrain
55 hp (40.2 kW) Yanmar® turbo-diesel engine, Tier IV Final Compliant, B20 diesel compatible. The engine throttle-by-wire makes it easier to get to high or low idle. Electronic isochronous engine governor allows for a faster engine recovery time with no engine droop.
Full-Time Bi-directional 4WD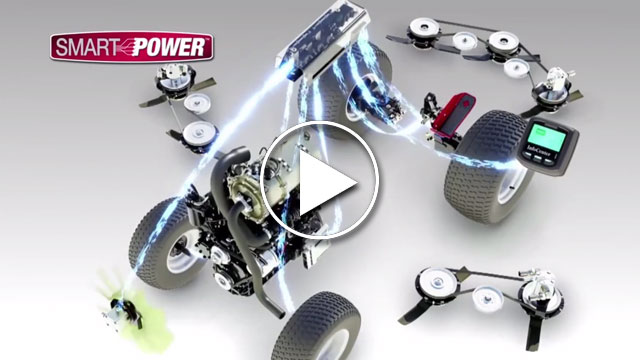 Cutting Deck Built to Take a Beating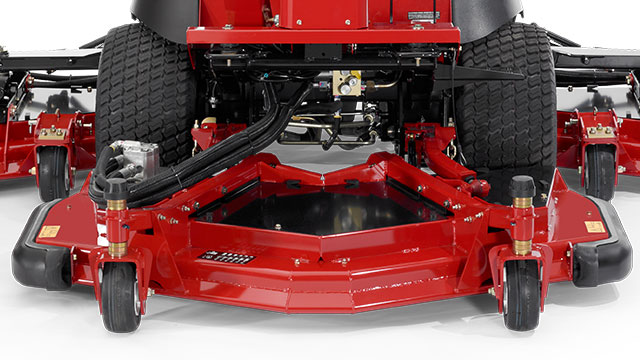 HybridDrive™ Cutting Deck System
Combination hydrualic and belt driven decks improves power transmission to cutting blades and protects critical hydrualic motors from impact damage.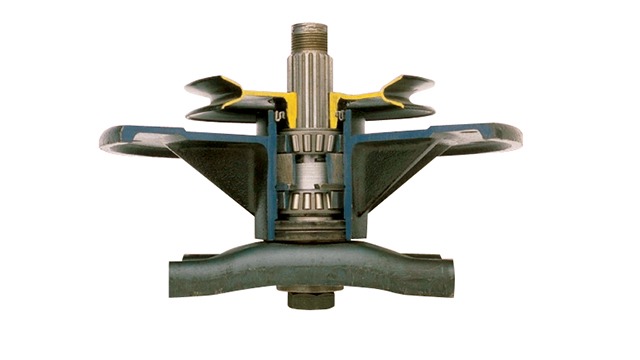 Cool and Comfort
Operator Ergonomics
Improved operator comfort and ease of operation makes the task of mowing safer and faster.
Foldable ROPS (Roll-Over Protection System)
Maximum Uptime
SmartCool™ System
SmartCool Auto-Reversing Cooling Fan: Variable speed, temperature actuated reversing fan. Blows chaff off intake screen to help reduce overheating. Big time saver by eliminating the amount of times an operator has to stop and exit to clean the back hood.
All Season Safety Cab
100% Outside Airflow
Front and rear windows open so outside air can cool operator without use of AC.
Fully Adjustable Air Balance Control
Provision For Audio Equipment