Lower Operating Costs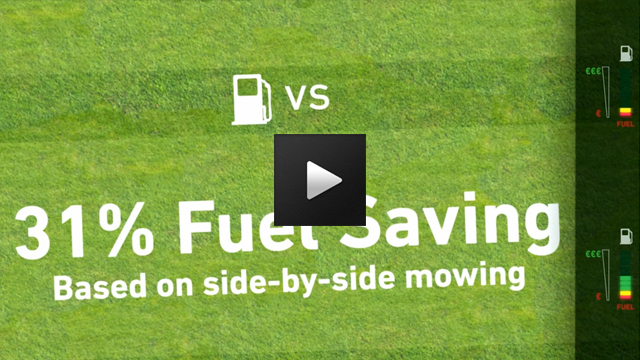 31% Better Fuel Economy
The Tier 4 Compliant engine maximizes power while consuming 31% less fuel than the previous Tier 3 model.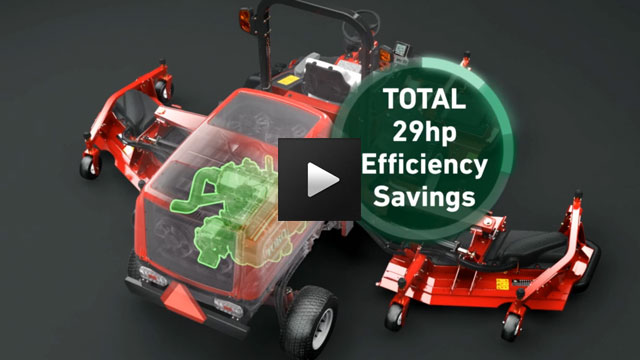 Unmatched Productivity
Mows 20.8 Acres/Hour
One Groundsmaster 5900 has the equivalent production of two 11 ft mowers or four 6 ft out front rotaries.
Cutting Decks Built To Take A Beating
HybridDrive™ Cutting Deck System
Belts transfer power more efficiently than hydraulic motors while adding a layer of protection against hydraulic failures. Large diameter spindle housing dissipates impact loads, and dual tapered roller bearings last up to six times longer than ball bearings.
Maximum Uptime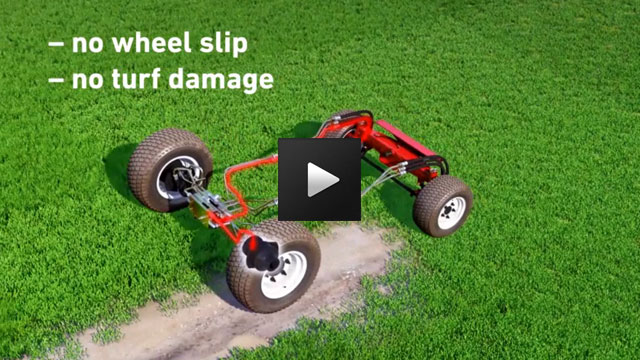 All Time Traction Assist
CrossTrax® all-wheel drive system offers increased cross wheel traction control.
Operator Comfort
All Season Safety Cab
The optional, factory installed, permanent safety cab protects the operator with a four-post rollover protection structure (ROPS), tempered safety glass, and climate controlled environment including both air conditioning and heater.
Reduced Operator Vibration