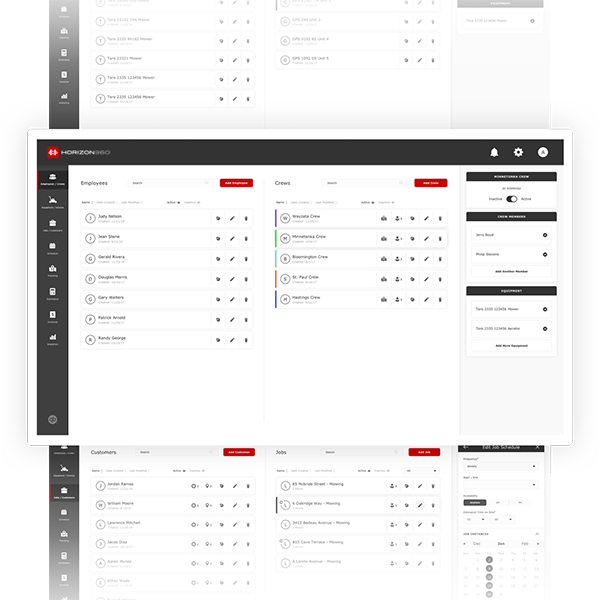 Cut Down Chaos
Streamline and optimize your business so you can get back to what matters most.
All your data is located in one place – customers, jobs, employee, equipment, etc. This allows Horizon360™ to seamlessly tie all your information together and put it to work for you. Dump those spreadsheets, whiteboards, crew notebooks and other clutter.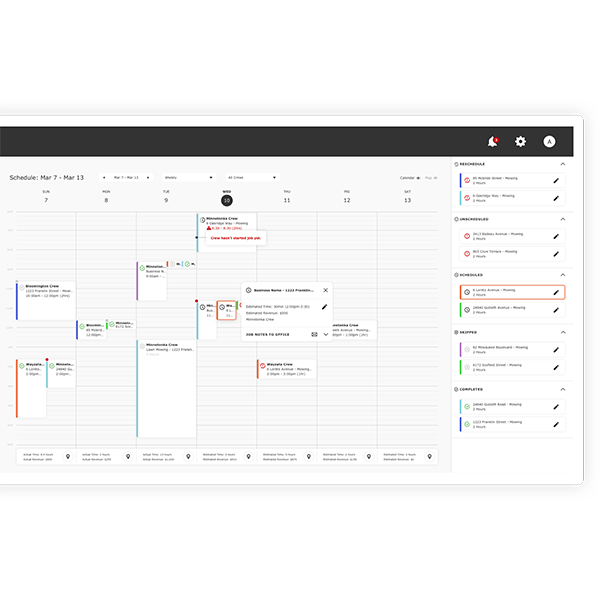 Gain Clarity - Be in the Driver's Seat
Never miss a job or look through pages and pages of notes to figure out what jobs were completed.
All work that needs to be scheduled is served to you when you need to see it so you can assign it to a crew and balance their workloads. Rained out? No problem, simply reassign and reschedule in the software; no job is lost, nothing is forgotten.
Book It. Cut It. Bill It.
Learn where your business can grow.
Invoicing can take you hours per week. Stop looking through crew logs to determine what work was done, then sitting down at your computer and manually creating invoices. Horizon360™ tracks your crews and tracks what work has been completed. Never again miss getting paid for work that was lost or forgotten, or accidentally bill for a job not completed.
Communication, Proof of Service
Every crew has a mobile app that contains their schedule for the day or the week. If you change their schedule on the fly, it changes in the app, and the crew is sent a notification. Crews can take proof of service photos that are stored in the Horizon360™ software. They can also send the office field notes, so you are always up-to-date on every job that was done.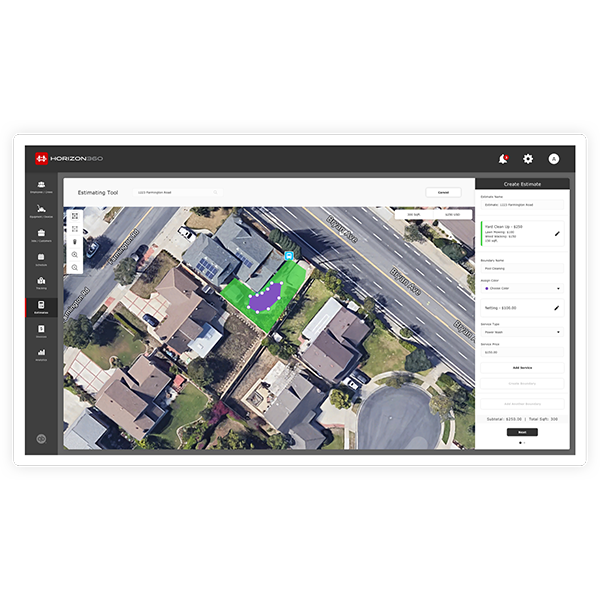 Estimating
Estimating can be time consuming and inaccurate.
There are one-off tools out there to help you but they are not integrated into your business system. Horizon360™ enables you to accurately and quickly create estimates. When these estimates turn into customers and jobs, they are automatically entered into the system and the work is ready to schedule.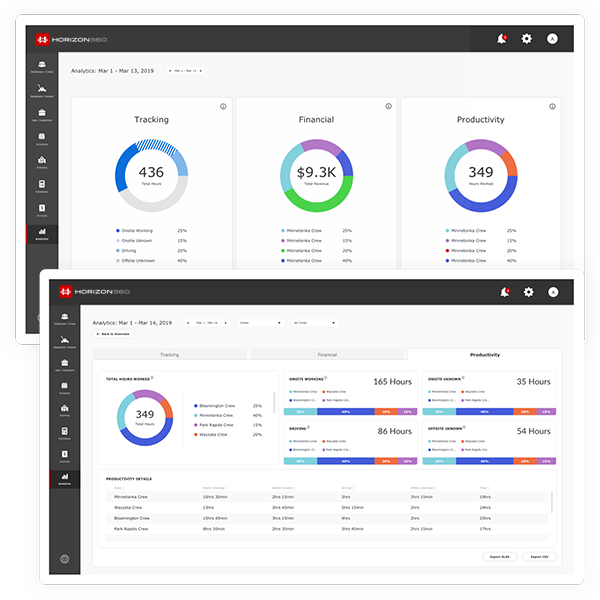 Enhance Your Bottom Line
Where are my crews? How long have they been on the job? What equipment was used and for how long? Because all your data is in one system and because we track your crews and equipment, Horizon360™ can help answer your questions. From, did I bid this job correctly, to how many more customers can I take on without adding another crew? You now have everything at your fingertips to tame the chaos inherent in the landscape industry and grow your business.