Cutting Edge Performance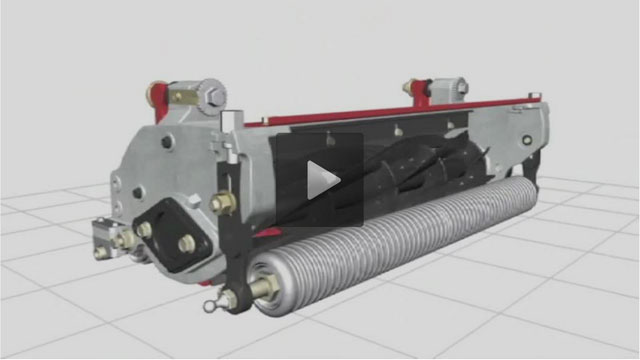 Patented DPA Cutting Units
Precision manufactured cutting units for minimal adjustments with a proven ability to maintain adjustment for longer periods of time for superior cutting performance.
Lift-In-Turn Cutting Units
Improved Clippings Capture
Double A-Arm Flex Suspension System
All Electric Reel Drive System
8, 11 & 14 Blade Cutting Units
Balanced Weight Distribution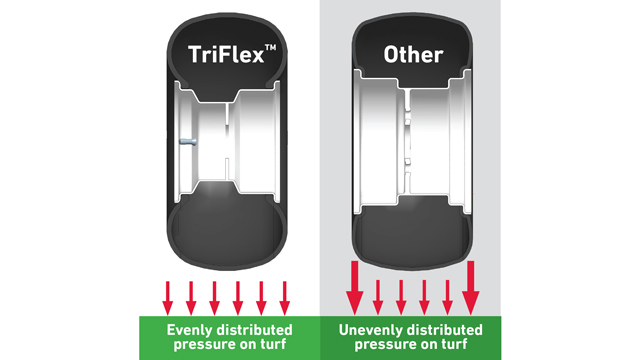 Productivity
Faster Transport Speeds
Ten miles per hour transport speeds will allow you to stay ahead of golfers and get more greens cut in a shorter time.
Hydraulic Powered Lift & Drive
Easy Grass Basket Removal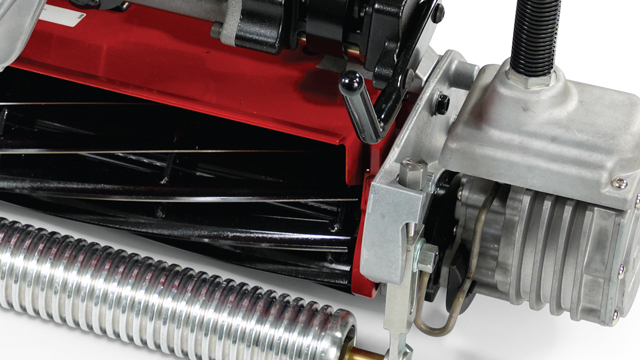 Improved Ground Clearance
Three-Wheel Series/Parallel Drive
Tool-Free, Quick-Change Cutting Units
Versatility
Tricycle Design
Unlike competitive models, the rear wheel will always turn within the radius of the front wheels to minimize the possibility of dropping a rear wheel in a bunker, getting stuck or damaging the bunker lip or turf.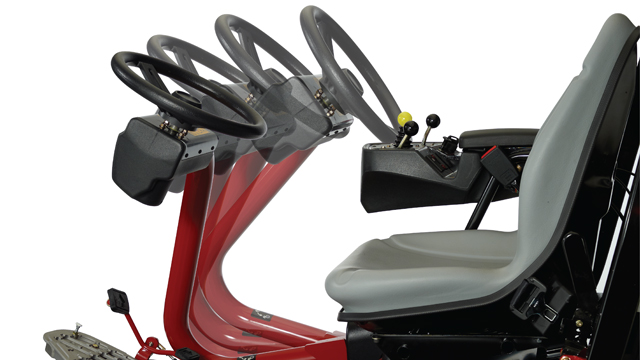 Electric Reel Motor Power for the Application
Power for More Applications
Serviceability
Exclusive Lift-Gate Footrest
The unique lift-gate footrest provides easy and open access to the center cutting unit for adjustments or clippings removal. This simple, yet powerful feature eliminates the need to return to the shop or to put the greensmower on a lift for routine cutting unit maintenance.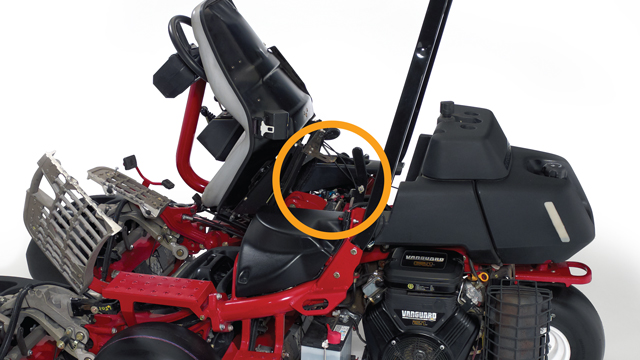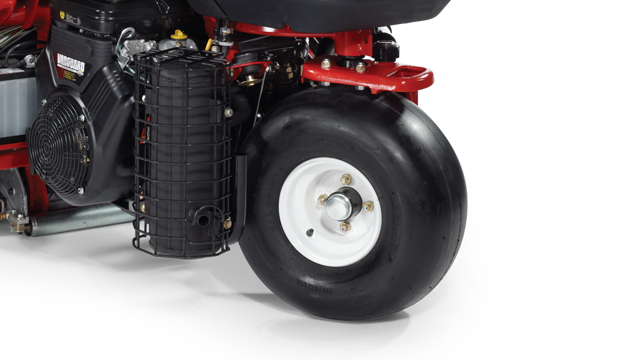 Single-Sided Rear Wheel Fork
Turf Guardian Leak Detection System
Visible Fluid Level indication
Jack Points – All 3 Wheels