EVOLUTION and SMRT Logic™
ON-DEMAND LANDSCAPE CONTROL
The SMRT Logic gateway provides on-demand access to your irrigation controller and other landscape features from anywhere in the world, and gives you the power to manage your landscape through your smartphone, tablet, or computer.
FEATURES & BENEFITS
Note:
Click to expand tabs.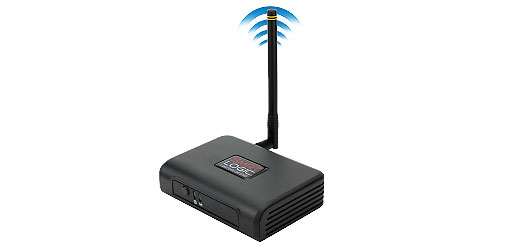 Simply plug the SMRT Logic into any router and let it connect to the internet on its own. No Wi-Fi passwords or permissions required.
SMRT Logic communicates to the EVOLUTION controller and other landscape features through a secure and proprietary 900 MHz radio signal. Giving it more range and better reliability than standard Wi-Fi and Bluetooth platforms.
SMRT Logic is not a part of a home or business's Wi-Fi network, making it virtually invisible to would-be hackers or thieves. The network remains secure, as no permissions or passwords are required.
I
n addition to irrigation, SMRT Logic, when paired with Toro Wireless Auxiliary Relays, can control of a wide range of 120V-powered outdoor landscape features. Simply plug your devices into the AUX Relay and custom program through the SMRTscape website. Further, the SMRT Logic can be controlled through your Amazon® Echo™ or Google® Home™ devices, giving you even more flexibility and control of your landscape.