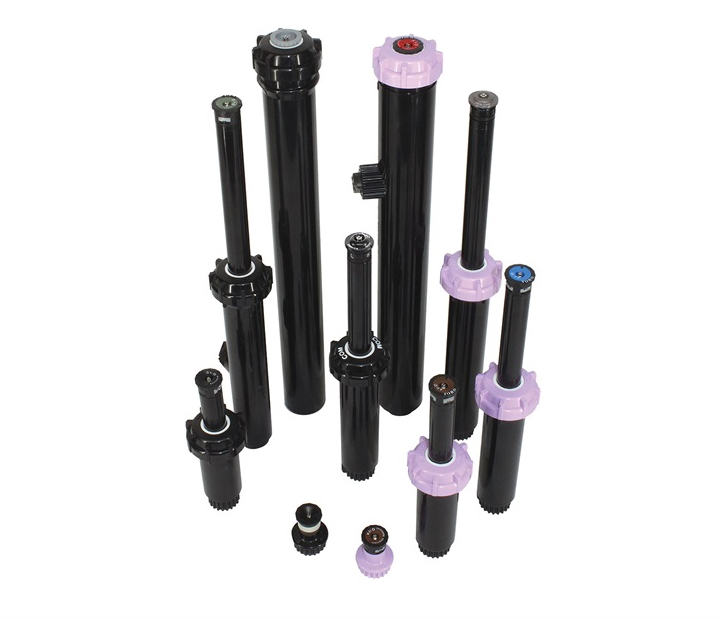 570Z Spray with Pressure Regulation
UNDER (THE RIGHT AMOUNT OF) PRESSURE.
Toro® 570Z Spray Heads with Pressure Regulation ensure your nozzles perform at their best. As a rule of thumb, spray nozzles should be operated at 30 psi to ensure a consistent spray pattern and the minimizing of water waste as a result of misting and overspray. Toro 570Z Spray Heads feature a 'zero flush' seal to ensure a full pop-up height, a ratcheting riser for easy alignment, and stainless-steel spring for full retraction.
POWERFUL, STANDARD FEATURES
Note:
Click on the linked heading text to expand or collapse accordion panels.
From the first to the last head, the in-stem pressure regulator provides a steady outlet pressure of 30 PSI and consistent spray head performance across the zone. .
Toro's factory-installed pressureregulator eliminates water misting and fogging at the nozzle that can lead to rapid evaporation or water being blown away from the intended irrigation area.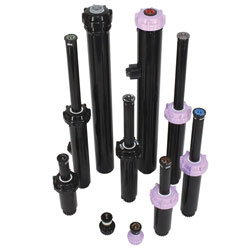 570Z Series spray heads can be configured in hundreds of combinations and present an unparalleled range of flexibility. Available in 2", 3", 4", 6" and 12" models with both bottom and side inlet thread options,
LEARN MORE