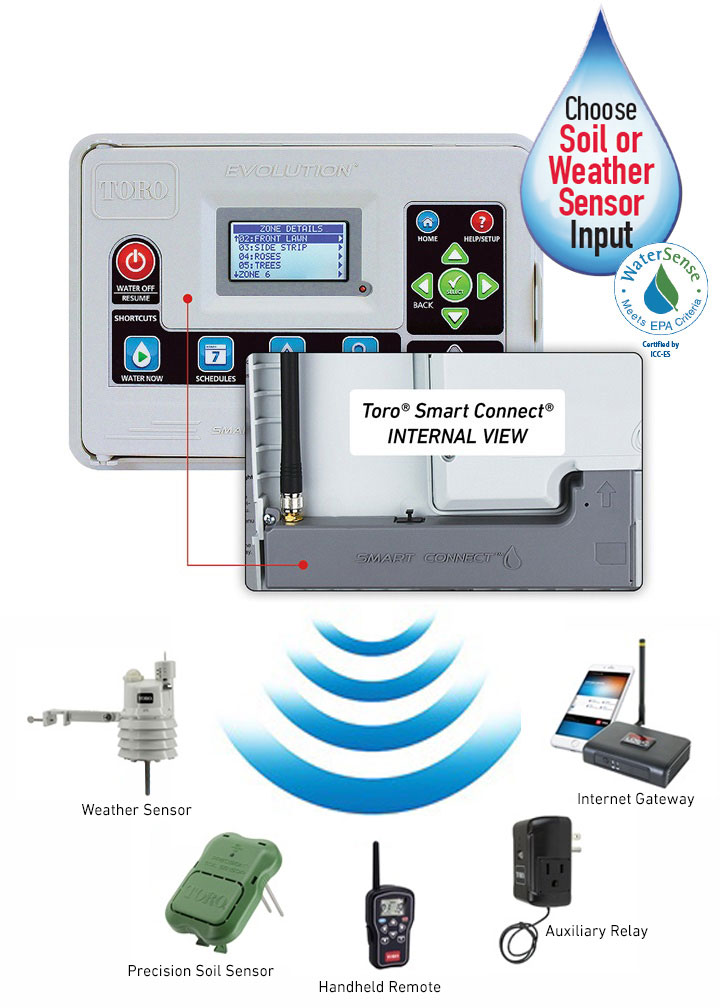 EVOLUTION® SERIES CONTROLLER
AN EVOLUTION IN INNOVATION

The EVOLUTION controller presents a new way to think about irrigation control. It combines a modern and intuitive design with wide-ranging functionality, making it perfect for everyday residential use, yet able to meet the needs of more complex landscapes. When paired with a Smart Connect® wireless receiver and the associated wireless accessories, the EVOLUTION controller helps you better manage your system and water usage.

POWERFUL, STANDARD FEATURES

Note: Click on the linked heading text to expand or collapse accordion panels.