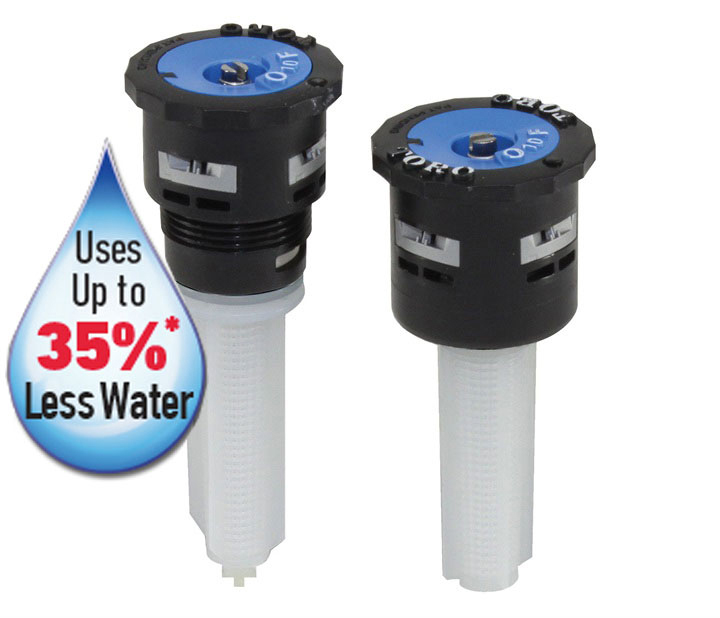 PRECISION™ SERIES SPRAY NOZZLES
Keep your lawn beautiful and use 35% less water.

Our most efficient nozzles yet, the Precision™ Series Spray Nozzles feature patented H20 Chip Technology and uses up to 35% less water while achieving the same spray distance as conventional spray nozzles. The lower flow rate of these unique nozzles allows for fewer valves, helping to keep your irrigation system simple and manageable, while maintaining a healthy lawn.

POWERFUL, STANDARD FEATURES

Note: Click on the linked heading text to expand or collapse accordion panels.