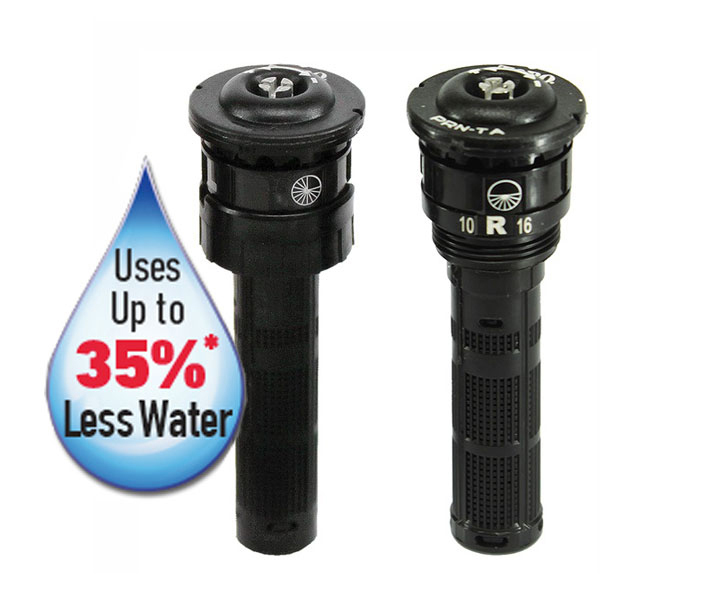 PRECISION™ SERIES ROTATING NOZZLES
The hunt has ended.

As a part of the Precision™ Series family of nozzles, our Precision Series Rotating Nozzles present irrigation efficiency thanks to their multi-trajectory stream delivery method, and low precipitation rate. Capable of spray distances adjustable between 14 feet and 26 feet, and adjustable spray patterns between 45° and 360°, Precision Series Rotating Nozzles can be tailored to meet the needs of nearly any landscape.

POWERFUL, STANDARD FEATURES

Note: Click on the linked heading text to expand or collapse accordion panels.