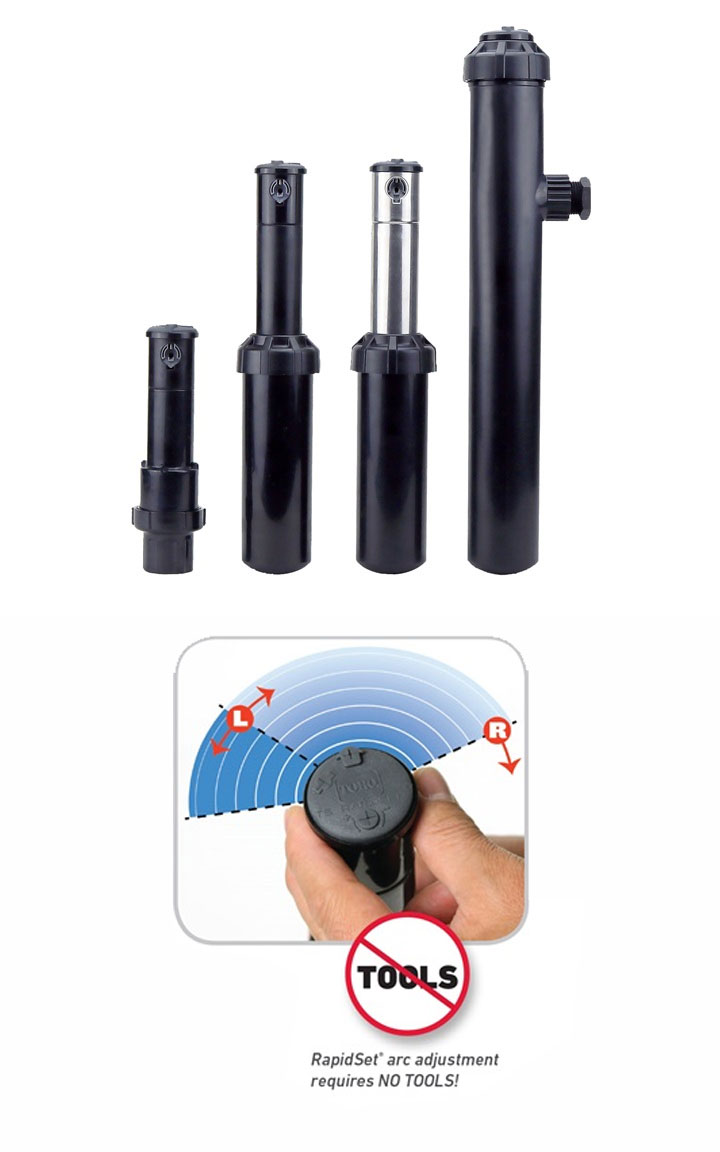 T5 with RapidSet® Series rotors
SET IN SECONDS
The Toro T5 RapidSet
®
Series rotor lineup has set a new standard in ¾" rotor arc adjustments. The T5 RapidSet is the market's first ¾" rotor to with "NO TOOLS" arc adjustments and the ability to make pattern adjustments without the need for any tools whether under wet or dry conditions. The T5 RapidSet rotor also features exclusive Airfoil™ Technology nozzles, which are specially-designed to create a low pressure zone just beneath the nozzle opening that allows gentler up-close watering and contributes to the nozzles' leading distribution uniformity.
POWERFUL, STANDARD FEATURES
Note:
Click on the linked heading text to expand or collapse accordion panels.
Arc adjustments from 40° to 360° can be made quickly with a few twists for the turret – no tools required. The patent-pending RapidSet slip clutch also protects against gear damage caused by intentional vandalism or inexperienced users.
Easily replaces most competitive 4" pop-up rotors in the same footprint, but delivers an extra inch of nozzle clearance.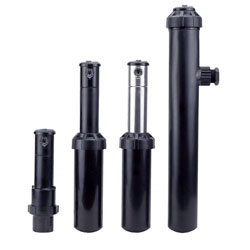 T5 RapidSet rotors are available in Effluent, Shrub, 12" High Pop,and Stainless Steel models.
LEARN MORE