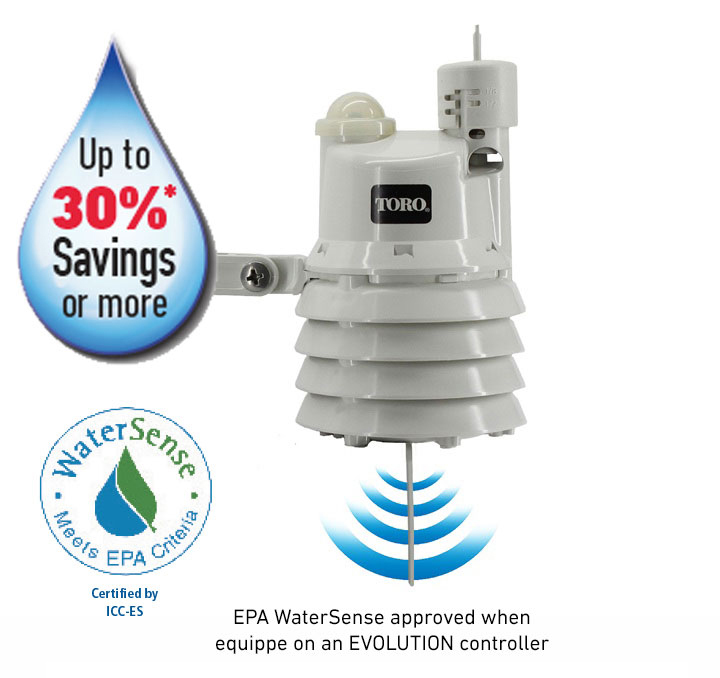 SMART CONNECT® WIRELESS WEATHER SENSOR
Local weather is where you are.

The Wireless Weather Sensor helps ensure you are watering at the right level and at the right time. Unlike weather data pulled from the internet that may or may not represent conditions at your location, the Wireless Weather Sensor provides real-time feedback where you are. With a built-in rain shut-off, the Wireless Weather Sensor will make sure you're not watering when Mother Nature is taking its turn. Further, by combining real-time temperature and solar radiation with ten years of historic weather patterns for your location, the Wireless Weather Sensor automatically adjusts your watering schedule to get your landscape the right amount of water it needs to stay healthy and beautiful.

POWERFUL, STANDARD FEATURES

Note: Click on the linked heading text to expand or collapse accordion panels.