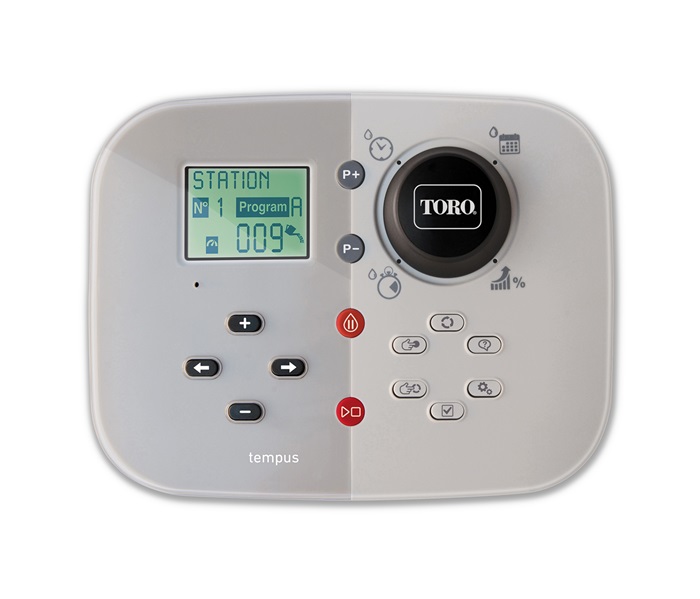 The same programming module fits all versions, whether indoor, outdoor or basic or intermediate models.
Local Wi-Fi Ready. The optional Wi-Fi module (for the Pro version) enables the controller to be remotely monitored and accessed anywhere within range of your home wireless network device, and can be remotely controlled with a smartphone.
Arm chair programming, after charging, allows you to remove the controller from the wall support to set the watering schedule.
The Water Budget feature enables the run time of all stations assigned to a specific program to be increased from 0% to 200% in 10% increments.